The Best Advice You Can Give Your Customers About Two-Way Radio Batteries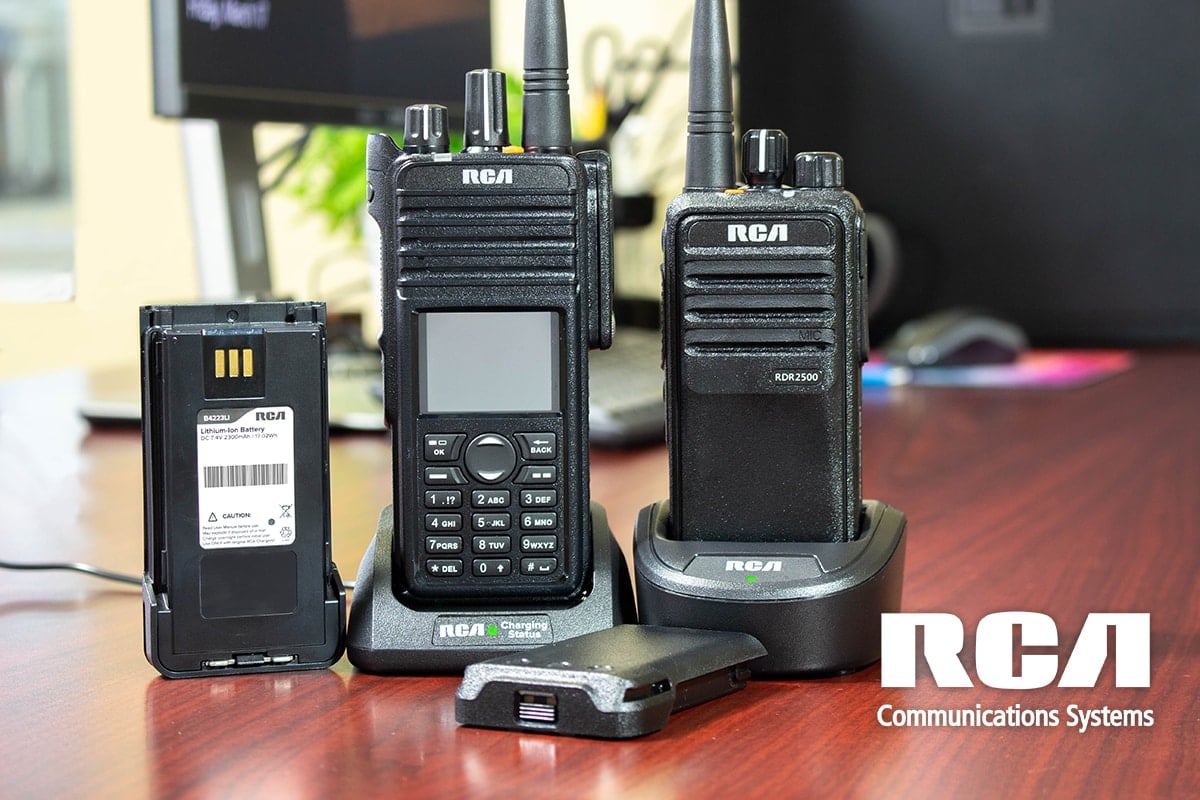 The best dealers in this industry make it a point to educate their end users on how to maintain the longevity and performance of their two-way radio batteries. Why? It shows customers that dealers understand the importance of establishing long-term business by being upfront, honest, and helpful. Where some may bank on letting aged batteries boost their sales for radio repairs and replacements, we're advocating that the opposite is far more lucrative. Show your end users how to get more bang for their buck, and they'll not only come back for future purchases, they'll tell others to do the same.
To that end, here are the points we hope you'll share with any end user who's interested in getting the most out of their two-way radio batteries.
1. Choose Lithium-Ion Batteries
Tell your customers how lithium-ion (or li-ion) batteries are preferable to older types of two-way radio batteries because they're lightweight, emit less heat, and hold longer charges. They also don't experience the memory effect that nickel-cadmium rechargeable batteries are known for.
Not familiar with the memory effect? It's where a battery is "trained to think" it has less charge capacity than it really does. For example, let's pretend that after a full day's use, your battery's life is around 30 percent. You decide to recharge it overnight, rather than fully deplete the battery the following day. If you repeat this process consistently — only using 70 percent battery life before recharging every shift — it tricks your battery into interpreting that remaining 30 percent charge as zero.
Your customers may still encounter two-way radios that rely on older batteries that are affected by this phenomena. When in doubt, have them drain their batteries completely before recharging.
2. Don't Let Radios Get Too Hold or Cold
Industrial two-way radios may be built to endure some of the most demanding work environments, but you may also be aware that they have their limitations when it comes to extreme temperatures. Explain to your customers how they'll want to keep their units between 40 and 100 degrees Fahrenheit while charging.
Do your customers need heavy-duty two-way radios? You're probably no stranger to two-way radios that are rated IP67 and intrinsically safe, offering users additional protection for some of the most dangerous and dirty jobs out there. If you're looking for new models to add to your inventory, RCA's RDR4200 series offers several high-rated, military-grade options to choose from.
3. Don't Leave Radios Switched On While Charging
You may have end users who are tempted to leave their radios turned on when they go to place them in their charging cups. They may even leave them plugged in while they use them, especially if they work from desks.
Either option can be problematic. When a radio is on and charging, the battery can never maintain 100 percent, and is forced to constantly recharge. Similar to the memory effect discussed above, this leads to degraded battery life and performance, and can even cause batteries to overheat and cook their cells.
Instead, encourage your users to switch their radios off when charging, and swap out depleted batteries for those that are newly charged. They can also incorporate more compact base stations for their users who share the same room or work from desks. The RDR2750 has grown in popularity due to its convenient size, easy setup, and wide coverage. It works as soon as you plug it in, and it only requires an AC outlet for power.
4. Buy DMR
This point may not be as relevant to promote these days, as most radio users are no longer prone to purchase analog units. That being said, for those few who still haven't migrated to digital, it's important to share why DMRs are the better choice.
The easiest explanation? Analog radios can only send signals that are continuous, while digital uses Time Division Multiple Access to cycle their signals on and off quickly — so quickly, in fact, that they conserve as much as half of what analog batteries would otherwise use.
5. Use Batteries With Ultra-High Capability
RCA has battery upgrades for many of its handheld units, including its most popular portable, the RDR2500. This ultra-high capability offers an extra 28 percent on every charge.
If your customers need to order portables like these, we have plenty of options in stock that can ship as soon as today.
6. Disable Unused Radio Features
Not all radio features may be important all of the time, which means users can conserve battery power by turning off those they don't immediately need. Handhelds that offer screens can have them dimmed. Text messaging can be used sparingly. Transmissions can be kept to a minimum.
The only exception to this point is safety. Encourage your customers not to deactivate their safety alerts, as that clearly defeats the purpose of even having them.
7. Replace Batteries on Time
While they can certainly have their lifespans extended, two-way radio batteries must eventually be replaced. Depending on how frequently your customers use their radios, those battery replacements may need to happen every 12 to 18 months — maybe two years if they're really conservative and choose lithium-ion batteries.
Any longer and they'll probably experience poor radio performance, increased dead zones, and limited charge capacity.
Do You Need Radios and Radio Batteries?
We've got plenty of product in stock for the models you may be lacking. Whether you're a current RCA reseller, or you're completely new to the line, we have the inventory that you need to grow your sales margins even more this year. That goes for portables, their batteries, and their accessories.
Current resellers can access our convenient dealer portal, while new applicants are encouraged to contact us to start the signup process.
Looking for radios that don't need batteries? Mobiles and base stations have also been very popular as of late, and both come with their own unique benefits. Mobiles offer powerful coverage and convenience for jeeps, SUVs, forklifts, and construction equipment, while compact base stations are able to be mounted anywhere there's an AC outlet. Both can be shared with multiple users, a unique selling point for businesses that are more conscious of their budgets. We'd encourage you to take a look at the BRM300D and RDR2750 for more specs and information.
When you're ready to order or have any questions, give us a call at (855) 657-0090.