Our History
---
RCA Communication Systems: There in the beginning, still here today.
The field of communications technology rapidly advanced over the course of the previous century and few of the big names of those early days maintained the name recognition and longevity into this new, twenty-first century. The Radio Corporation of America (RCA) is one name that did. It's positioned at the top of a short list of industry greats that has endured through time and continued to evolve over a revolutionary century of technology. RCA is known worldwide for its commitment to serving the needs of the communications
market with unsurpassed durability and reliability. RCA has long understood its customer's need for communication devices that can perform even under the harshest of work environments: the first RCA radios were designed to withstand military purposes in wartime, combat conditions. As communication technology expanded beyond governmental and military use to a population of consumers welcoming and eager for technological advancement, RCA was the dominant industry leader. The name became synonymous with groundbreaking, trendsetting, communication innovation.
RCA Communication Systems: Simple, instant connection.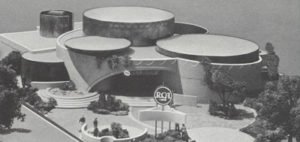 Today RCA Communication Systems is reinventing value in the two-way radio, reminding us that yet again they are the reliable authority for the best communication devices available. Generations of people have RCA to thank for technologies they now use every day. Just to get an idea of RCA's enduring strength in communication development, take a look at a timeline of innovation that is part of our memories, our stories, and our lifetimes. RCA connects people like no other company can.

A revolutionary timeline of human connection from RCA:
Telegraphs
Phonographs
Shortwave radios
LP Records
8-Tracks
The first television
Color television
Direct broadcast television
Broadcast satellites
LCD screens
Advanced electron microscopes
DOS computer memory
RCA Communication Systems: Reliable quality, superior performance.

When radio communication was in its infancy, RCA recognized a need and created products that changed how we do business, interact with each other, address emergencies, and broadcast information. Nearly 100 years later there's a new spin on this same need: reinvent value in a reliable product that consumers can trust.
RCA Communication Systems listens when you speak.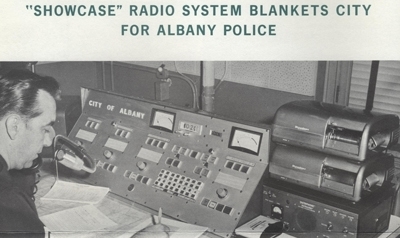 RCA is returning to the forefront of the two-way radio market to solve the problems their competitors caused by using unreliable or poor quality parts, insufficient repair warranties, and low life batteries. RCA is different than other companies: rather than attempt to dictate the market and tell buyers what they should want, RCA first listens to what problems the buying market needs a solution for and designs an innovative product that answers that need. Integrated, cost-effective solutions have been the nexus of RCA's product line across the decades.
A straight-forward, reliable product with consistent quality and value over time.
Powerful, clear sound quality that offers clarity even in loud environments.
Durable housing and accessories that allow connection they you use it most.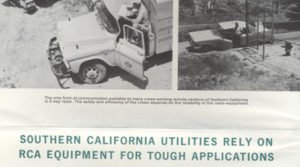 The brilliant engineering minds at RCA have gone through painstaking lengths to ensure cost-manageable quality that meets and exceeds industry requirements. RCA products have always been built well; many of their original devices can still be used today and have become much sought-after collectors' pieces! RCA offers quality that lasts. That devotion to product integrity still exists in the devices they manufacture today. RCA understands that communication and connection is vital. These are some of the most reliable products worldwide, which is evidence of the company's consistent use of the finest components combined with the latest technology and detailed quality control. All sales, warranty and technical support is based out of the United States and is never outsourced to any foreign country. Protect your connection. Choose RCA.