RCA Dealers Should Take Advantage of the Best IP67 2-Way Radios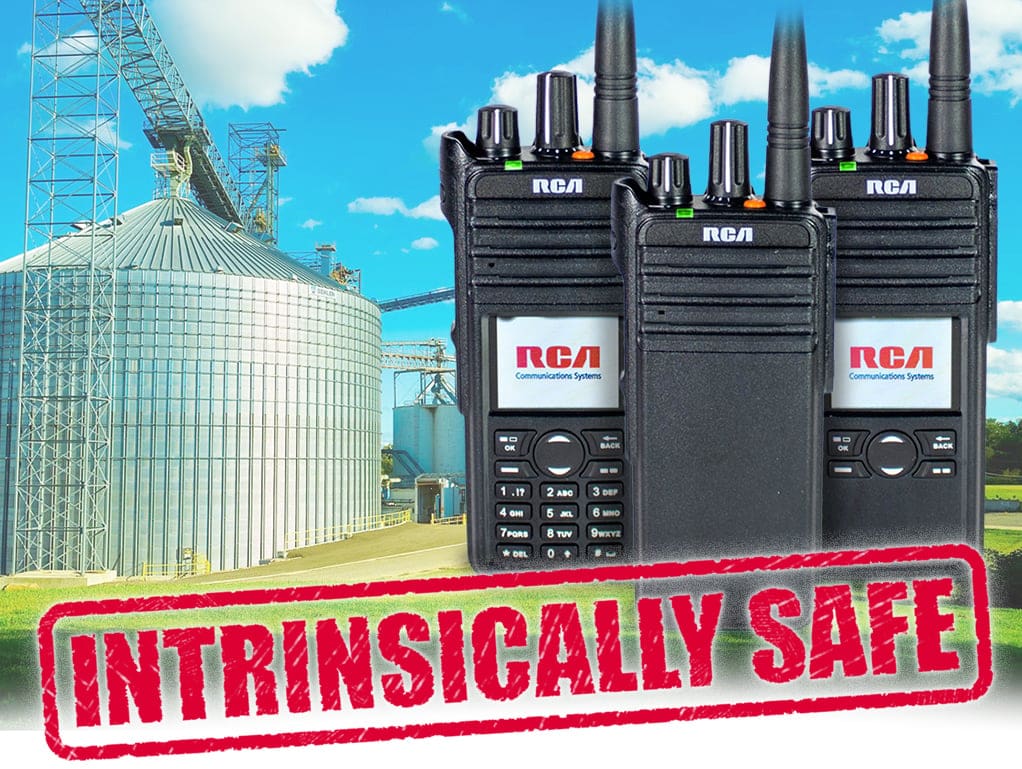 Radio dealers know that the units they carry must offer industrial-grade designs due to all of the wear and tear they'll experience. This is especially true for handheld models that are consistently exposed to drops and falls. While most lines offer this kind of protection, there are industries that require even more. That's where IP67 (waterproof and dustproof) radios shine. As a dealer, you're probably aware how important these units are — not only because you know how much stronger they are compared to recreational units like waterproof walkie talkies, but because you know that they're also intrinsically safe two-way radios. Learn more about the IP67 2-way radios that RCA carries, and why we think they're the best on the market.
RCA's RDR4200 Series
These industrial portables are the most durable, waterproof two-way radios that RCA currently offers. They're designed to survive in the harshest on-the-job conditions while simultaneously keeping workers safe. Their military-grade chassis ensure that they can be dropped, scraped, thrown, or even run over by a car and still perform flawlessly. But beyond their thick plastic exteriors and well-designed circuitry, the RDR4200 series offers other key benefits, including the following.
Benefit #1: Intrinsically Safe
If a unit is intrinsically safe, that means its electrical components won't interact negatively with the surrounding environment — no shocks or sparks, for instance, when exposed to heavy vibrations or flammable vapors, gasses, dust, or fibers.
Benefit #2: Excellent Warranty
Even though these radios are built to endure, it gives dealers peace of mind to know that they're also covered by the best available warranties. This is by no means limited to IP67 radios. RCA makes sure to do this for all radio types and models in its line.
Benefit #3: Wide Coverage
All handheld radios in the RDR4200 series offer exceptional coverage, whether they're being used indoors or outside. Regardless of any potential surrounding noise, RCA's X-Sound+ provides crystal-clear audio. In the rare instances where hearing may still be difficult, wired and wireless earpieces can easily overcome any obstruction.
Benefit #4: Preprogrammed Alerts
If they're ever injured or even incapacitated, workers can rely on several emergency alerts that are preprogrammed into these radios. They include manual and automatic options like:
Lone Worker

, where a user must interact with their radio every 10 minutes, or an alarm will be triggered.

General Emergency Alert

, where a user can push the orange button on the top of their radio in order to send network-wide warnings.

Man Down

, a unique feature available automatically in the RDR4200 series, where a specialized sensor detects either a lack of movement from the user, or that the unit has shifted horizontally. It notifies the user with a chirping noise that a timer has been activated, giving them a full minute to deactivate it before the radio transmits its alert.
Benefit #5: Extensive Compatibility
We recognize that while RCA has a long history of success in the United States, not as many end users may think of it first when it comes to two-way radios. Brand recognition does play a heavy role in the industry. Companies may shy away from purchasing radios from RCA if they think that means they'll have to immediately replace all of the radios they were already using. But if you show them how RadioSync allows users to communicate with any line, they'll be more inclined to buy from you and slowly transition their network over — especially when they experience firsthand just how powerful these units are.
Benefit #6: Premium-Quality Holsters
Along with the heavy-duty design of these radios, make sure to show your end users how premium-quality holsters can also contribute to their longevity. We've seen how dealers who encourage every precaution are more likely to see repeat customers, rather than banking on damaged, lost, or stolen units to drive more sales.
What Industries Rely on IP67 2-Way Radios?
While not a comprehensive list, industries that benefit the most from these industrial handhelds include:
Coal mining

Grain milling and storage

Oil refining

Chemical manufacturing
Now Is the Best Time To Purchase the RDR4200 Series
Whether you're a current RCA dealer, or thinking about becoming one, we've got plenty of units in stock and ready to ship — in many cases, as soon as the same day they're ordered. Give us a call at (855) 657-0090 when you're ready to talk about IP67 2-way radios, start a risk-free application process to become an official reseller, or ask any questions you may have.