The Only Industrial Two-Way Radio Product Line You'll Ever Need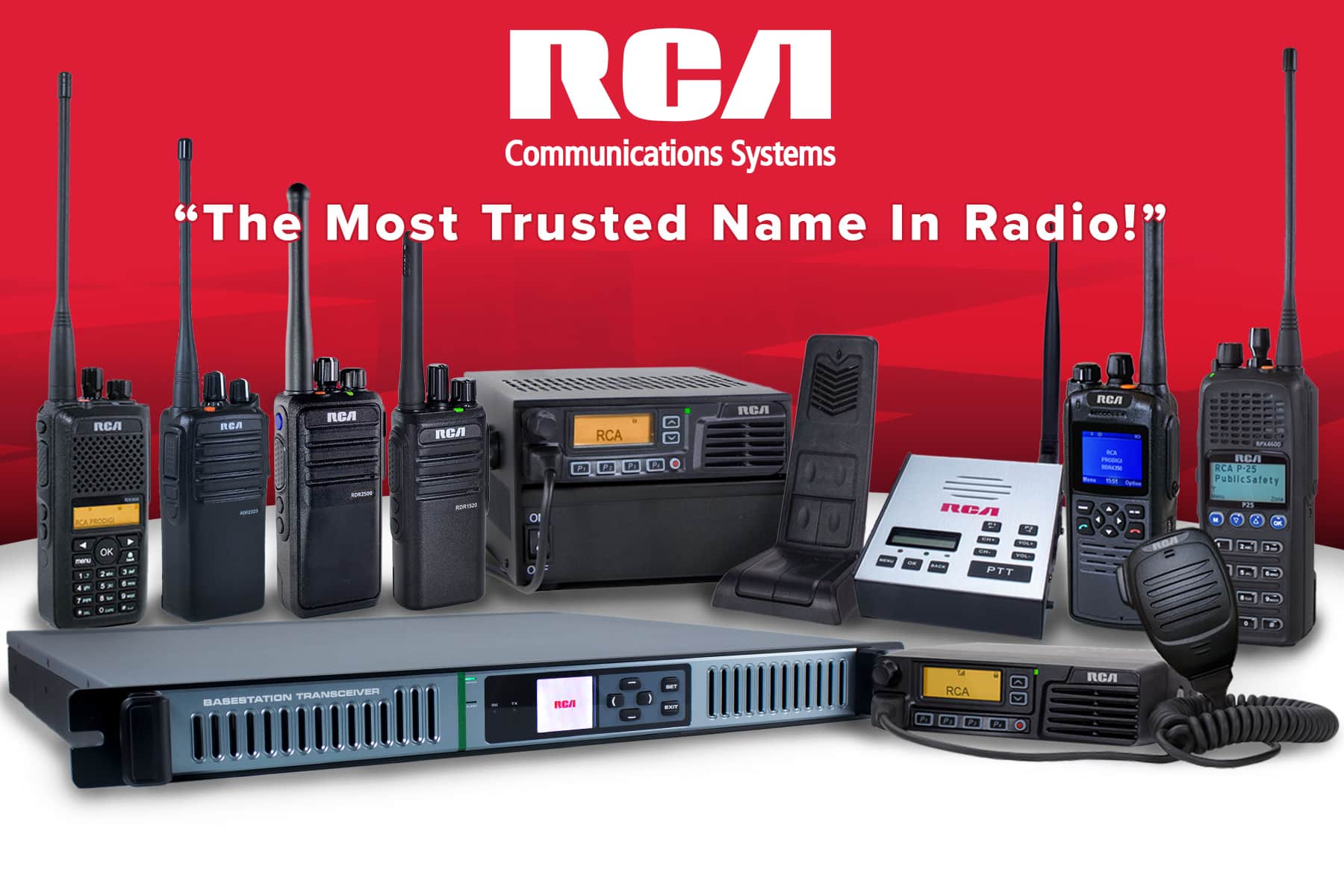 You've already heard us rave about specific RCA models like the RDR2500 mid-tier handheld, or the powerful 5-watt RDR2750 compact base station. But there are plenty of other models (and features) that you need that you may not realize the RCA family carries. Here are some that we've been asked about from prospective dealers.
Question: Do You Carry Intrinsically Safe Radios?
Answer: Absolutely! We've said before how radios and safety are practically synonymous, and how important safety is to the units themselves. In dangerous working conditions, the fanciest model on the market won't do much good if it's susceptible to static electricity, dust, or water. That's why RCA is proud to offer units that meet requirements for each class of hazardous environment (flammable vapors, gasses, dust, and fibers), and are backed by the best warranty policies available.
Q: Which Models?
A: Check out the RDR4200 series. It includes the most durable RCA two-way radios around, which are often referred to by end users as "the only radios you'll ever need."
Q: Do Your Radios Have Wireless Capability?
A: Yes, depending on the model. Most end users these days prefer to be as hands-free as possible, either when operating heavy machinery or for general safety. That includes reducing the risks of radios being dropped or becoming distractions to their users. For those units we carry that aren't enabled for wireless, we encourage dealers to offer their customers premium-quality holsters to keep these radios secure, coupled with mics and earpieces.
Q: Which Models?
A: Once again, the RDR4200 series is our heavyweight champion when it comes to the most available features, including wireless compatibility.
Q: Do You Carry Repeaters?
A: We do! Many two-way radios depend on them for extending coverage and maintaining a functional, clear communications network. But we also recognize the importance of keeping equipment from getting in the way. That's why our bestselling repeaters take up one-third of the rack space than models from competing lines. They can be adjusted to work with both analog and digital radios, support multi-site IP connectivity, and provide crossband functionality.
Q: Which Models?
A: Check out the specs on the RDR9000.
Q: Do You Carry Mobiles?
A: Yes. Mobiles have been a hot ticket item recently, and we can definitely understand why. These versatile radios offer a great deal of coverage and convenience for customers who are often on the move and/or responsible for teams across a wide area. We're talking education (K-12 or college), manufacturers, security, and hotels, to name a few.
These radios offer the same alert features as handhelds. And, like the entire RCA family, they're compatible with units from any other radio line.
Q: Which Models?
A: We recommend taking a look at the BRM300D.
Q: Have Your Fulfillment Times Been Affected by the Supply Chain?
A: Yes, but not to the same extent as other lines. There are models we currently have in stock that can ship today, and others that will take a little longer to receive. That said, those models that aren't currently in stock usually see consistent wait times measured in days or weeks, rather than months-long backorders that other lines are experiencing.
The main reason that RCA has been able to avoid the worst effects of this disrupted supply chain is that we prepared for these potential bottlenecks far in advance. Now, we feel fortunate that we aren't experiencing incredible wait times just to get new inventory.
Now, Our Question for You
Do you need product to sell? If so, RCA is your answer! Give us a call today to talk about the units we have on hand, or those we can get for you faster than anyone else.
Not an official RCA dealer yet? We hope you will be! Signup is easy, risk free, and gets you immediate access to available inventory. When you're ready, we can walk you through that process.