RCA Still Offers Discounts and Same-Day Orders In Spite of Supply Chain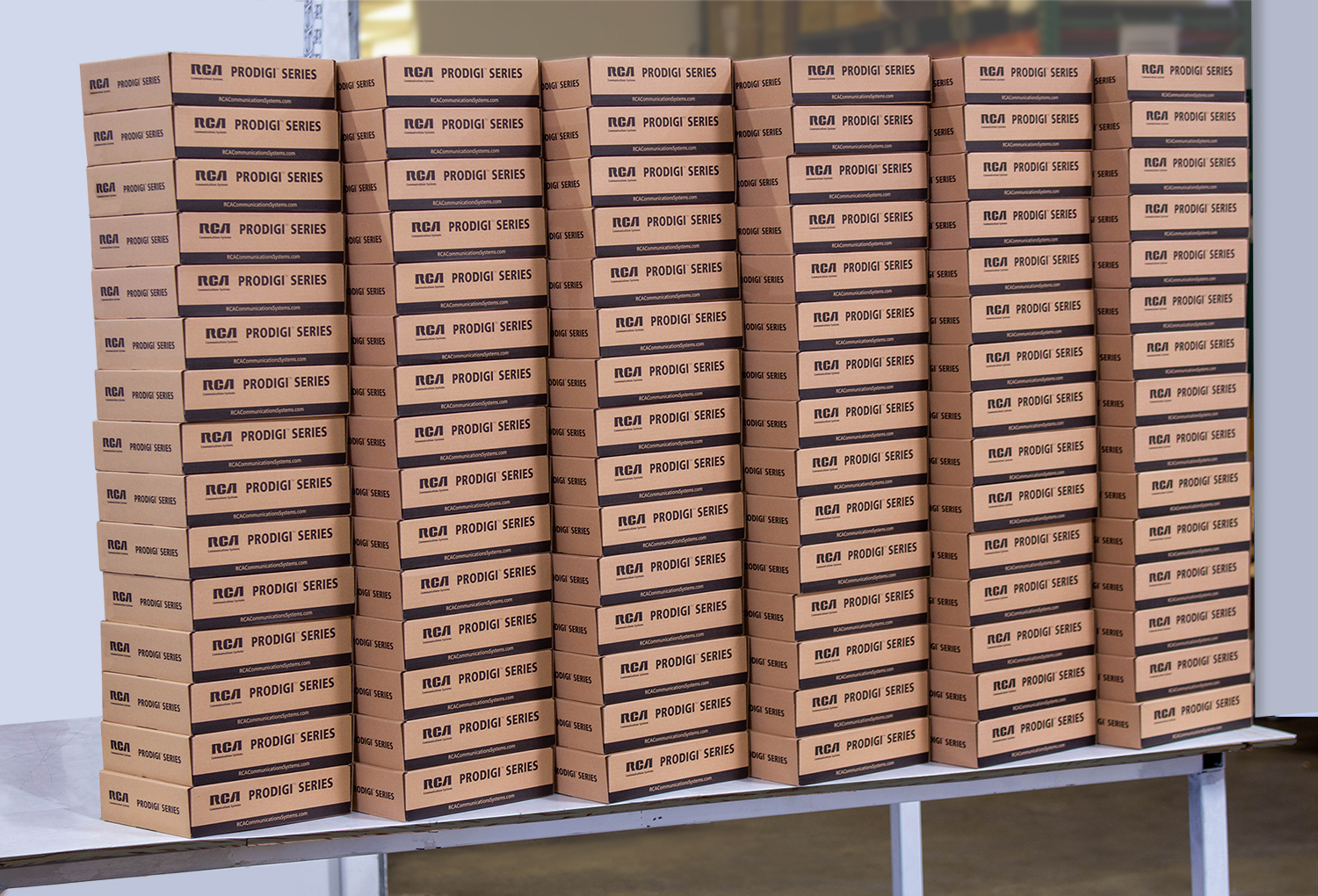 We're all feeling the frustration of an uncertain supply chain. According to Industry Week, indications are that the semiconductor shortage is likely to last through 2023 — possibly even longer. This has caused many two-way radio lines to experience extended backorders, and to subsequently raise their prices, with one important exception: RCA. In fact, as of this blog post, we still offer discounts and same-day orders for our bestselling handheld units and base stations, to include the RDR2500 and RDR2750.
We're proud of the fact that we can continue to offer the best prices and fastest fulfillment of any radio line on the market. Our current dealers have seen this firsthand, and have been able to expand their sales margins even further because of it. As for those radio dealers out there who aren't official RCA resellers, we hope the following reasons will convince you that it's time for a change.
RCA Volume-Based Discounts
One perk that all dealers should have is the ability to earn discounts on high-volume orders of new product. Many radio lines out there used to offer this until the pandemic. Now our competitors aren't so keen to continue that practice — whereas with RCA, we're just getting started.
All of our two-way radios are eligible, and these volume discounts can be applied to all units that are the same model and frequency band.
Need more RDR2500 industrial handheld units? Eligible.
Have customers that love compact base stations? Eligible.
The question isn't whether it's covered; it's how many of those radios you need right now.
Demo Radio Discount
We're currently offering a demo radio special to all official RCA dealers: buy two demo radios at 25 percent off dealer pricing, and get a free programming cable with software. Similar to above, this is based on radio model and frequency, although there is no cap on how often you can apply this discount.
We're offering this for two important reasons:
For current RCA dealers to test models they've never tried — including the newest five-watt compact base station, the powerful

RDR2750

.

For radio dealers who have never carried RCA before to experience how extraordinary this line truly is.
Our Convenient Dealer Portal
We want our dealers to have access to all of the information they need to maximize their radio sales, as well as make the ordering process as streamlined and convenient as possible. That's why we're so proud of our dealer portal, which allows you to:
Access current inventory and pricing

Place orders

Download brochures and spec sheets

Download programming software

Obtain copies of your invoices

Make payments
Do you prefer to phone in your orders rather than use the Internet? Our "no-hold" customer support is ready to answer your call as soon as you dial, rather than leave you stuck navigating a phone tree.
Ready to Get Started?
If you're already an RCA dealer, we want to thank you for your continued support and decision to carry the RCA line. We hope that you've found our services valuable in growing your business, especially during such a turbulent time in the market. We also welcome feedback you may have about our dealer portal on where we may improve.
If you aren't an RCA dealer yet, we hope that you'll become one. We're confident that once you experience these units firsthand, you'll never look at the other lines out there the same way. RCA offers models that go toe-to-toe with any comparable two-way radio, while meeting or exceeding their quality, performance, durability, and coverage. We'd love to show you how.
For any questions, new orders, or information regarding the discounts above, please give us a call at 855-657-0090.