Why Is RCA the Construction Industry's Preferred Radio Line?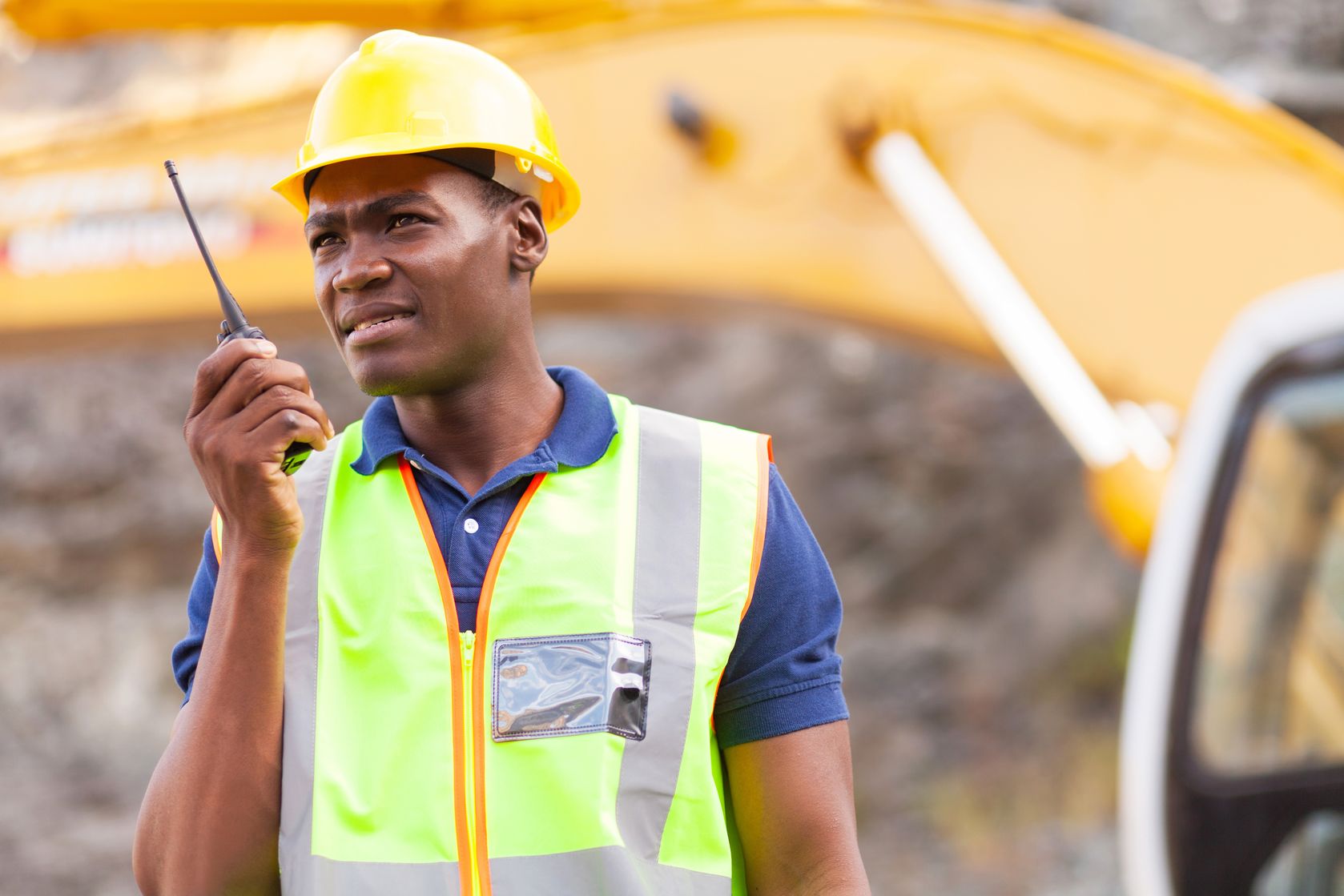 When construction workers need heavy-duty two-way radios, they choose RCA. Why? They've learned how its industrial models offer the best coverage, quality, durability, and performance on the market today. If you're an official RCA reseller, you've already seen this proof firsthand. If you aren't one, here's why you should consider signing up so that you can offer these same great units to construction businesses in your territory.
Safety
Construction workers are exposed to some of the most dangerous working conditions of any industry. They need two-way radios that can survive in these environments, while offering them the safety features they need to keep track of their team.
That's why we highly recommend the RDR2500 and RDR4200: the first for its ruggedness as a mid-tier radio; the second for its military-grade design and resilience.
Both can be preprogrammed with essential emergency alerts like Man Down and Lone Worker, as well as offer GPS tracking so that supervisors and managers are aware of the locations of their workers at any given time.
Accident Prevention
A big part of safety is accident prevention. As ASSP notes, that includes the "OSHA 'focus four' of fall hazards, caught-in or between hazards, struck-by hazards and electrocution hazards."
That's why RCA radio design focuses on three key areas: effortless handling, crystal-clear audio, and intrinsically safe assembly.
(1) RCA's handheld radios are thinner than competitors', making them easier to hold and operate — even for workers wearing heavy gloves.
(2) RCA's X-Sound+ HDTM technology means radio users are able to hear each other clearly. They won't have to constantly stop what they're doing and move to different spots to try and relay their messages, which means fewer interruptions and workplace distractions.
(3) RCA's intrinsically safe radios offer protection against potential electrical exposure due to environmental conditions.
Dealer Tip: Emphasize the importance of premium-quality holsters, earpieces, and speaker mics with your customers. Because construction workers often require the use of both hands, coupling these accessories with their radios gives them the ability to multitask safely.
Coverage
RCA two-way radios are known for their excellent coverage, both indoors and out. Construction workers rely on this when communicating over long distances, whether it's an open jobsite or through multiple interior levels of concrete, steel, and glass. (It's the same reason that water treatment facilities rave about these units!)
Battery Use
Long stretches on a project require two-way radios that guarantee consistent performance, which all ties back to battery life. RCA offers the longest-lasting lithium-ion batteries on the market so that workers are never put in a position where they can't call for help.
Dealer Tip: The standard battery life on RCA handheld radios is a selling point to customers all on its own. It's practically an upgrade without the upgrade when compared to other radio lines.
For those workers who need two-way radios that offer even longer charges, RCA does have a high-capability option that extends battery life by 28 percent.
Recommended Models
RCA has three two-way radio models that are ideal for the construction industry.
RDR2500s: Their lightweight design, durability, and affordable price point for the customer make these handheld units an excellent choice for companies that want superior mid-tier radios. They're also the ones we always make sure to have in stock!
RDR4200s: These heavy-duty handheld models are meant to take a beating. They can be dropped from a second-story window or run over by a truck, and they'll still work like new. This has earned them the reputation as the toughest two-way radios for any construction project.
RDR2750s: These powerful, five-watt compact base stations are perfect for managers and supervisors who operate primarily from desks. They're small, so they don't take up a lot of space — yet they still offer the same coverage as any handheld unit. The only caveat? Customers need to have a reliable A/C connection.
Want These in Your Inventory?
Whether you're already an RCA reseller, or you'd like to sign up as one, we're ready to help you restock your inventory. We've got available units that can ship as early as today. Give us a call at 855-657-0090 to talk about the ones you need or the questions you may have.