Why Water Treatment Facilities Prefer RCA 2-Way Radios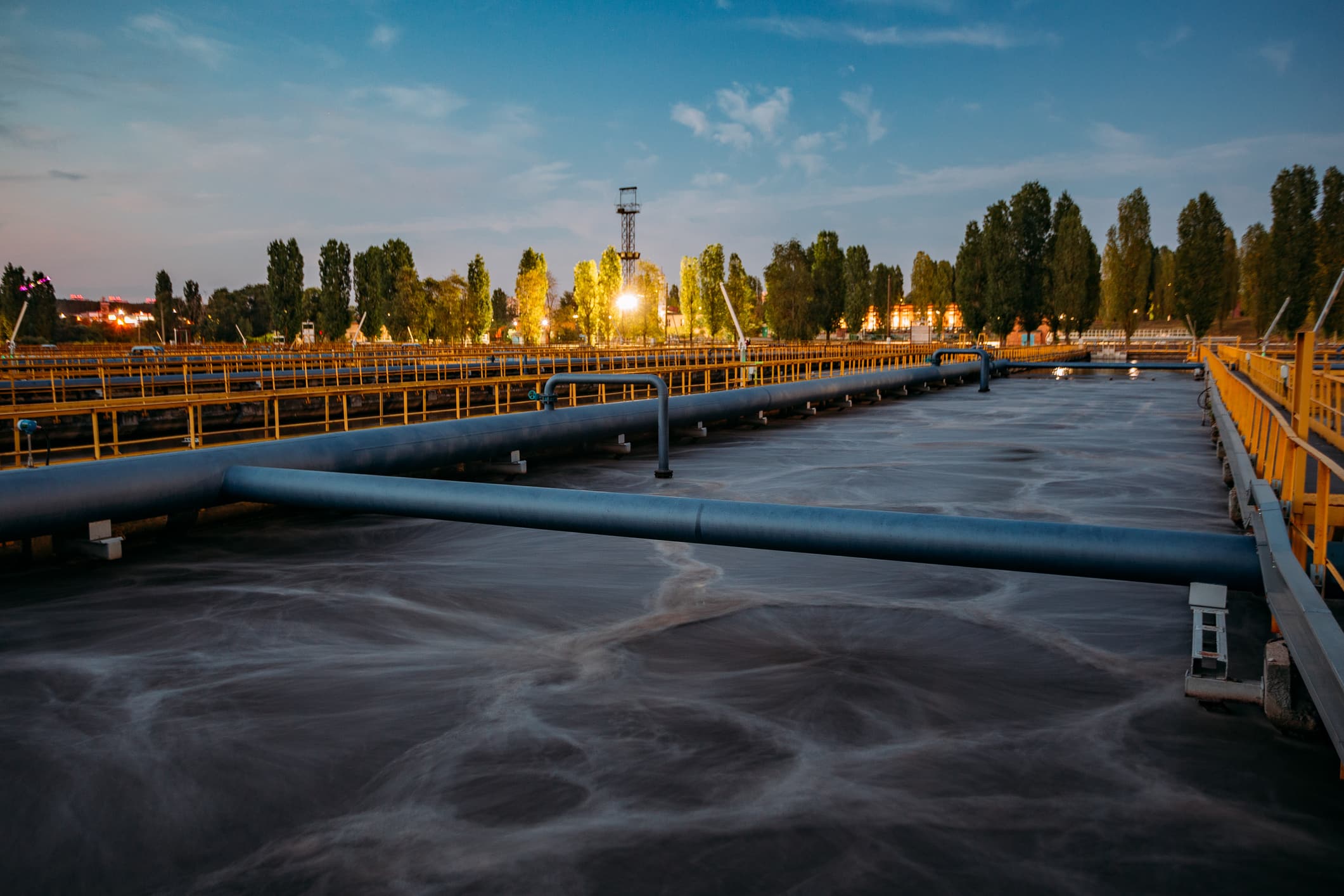 If there's one line of business you definitely want to thank when the weather heats up, it's water treatment. As a two-way radio dealer, you're able to offer these organizations peace of mind with the most effective communications equipment. There's no question that when workers have the best radios on the market, they perform better and stay safe. And when you show them what RCA has to offer, and how it still has options available that can ship today, they won't want to go with any other vendor.
Why is RCA the first choice for water treatment facilities?
RCA Has the Best Coverage
Water treatment requires a lot of space. In order to have crystal-clear audio that overcomes steel, concrete, and glass, offer these workers handheld units and powerful, compact base stations that all use ultra-high frequency (UHF) and come with a minimum of 4 watts of power.
RCA Units Rely on Military-Grade Durability
We both know how important intrinsically safe two-way radios are to many industries, and water treatment facilities are no exception. That's why RCA makes sure to offer units that are rugged, military grade, and protected from water, dust, shock, vibration, and extreme temperatures.
RCA Offers All Emergency Alerts
We've talked before about how "safety features" and "two-way radios" are synonymous, and what emergency alerts are ideal in any industrial environment. That's why we have to mention again why RCA is so important when it comes to offering features like Man Down and Lone Worker. If a water treatment employee ever has an accident, they know help isn't far behind. For added protection, encourage these customers to activate GPS location tracking so that their managers and directors know how to account for all team members at any given time.
RCA Boasts Affordable, World-Class Quality
It's not enough to offer the lowest price. You need affordable products that also come with world-class quality. That's what sets RCA apart from the competition, and why customers consistently choose their two-way radios. When you have units that can go toe-to-toe with any comparable radio line on the market today, and cost end users 30 percent less, why would they go anywhere else? On top of durability and performance, RCA boasts the best available battery life, giving water treatment workers over 12 hours of use from a single charge.
What Are the Best RCA Radios for Water Treatment?
There are two options we'd recommend when it comes to water treatment facilities:
For handhelds, the RDR4200 series. These units are intrinsically safe, able to be preprogrammed with the appropriate alerts, and cost less than any competing brands. See a full breakdown of their specs here.
For base stations, the RDR2750. This 5-watt compact base station/wireless intercom is an excellent choice for any radio fleet when you have team members working from a desk. It offers the same coverage as a handheld unit, but costs end users half the price of a traditional base station. Click here to learn more about their features.
Check Out RCA Availability in Our Dealer Portal
Have you experienced inventory delays, price increases, and the loss of volume-based discounts from other suppliers? We're here to help!
Our RCA reseller program makes it convenient for dealers to access our online portal to check inventory, get pricing, review spec sheets, request programming software, and place orders. Plus, we've got a steady stream of new inventory that's available to ship as early as today.
If you're already an RCA reseller, don't forget that we're offering new volume-based pricing on all RCA units.
Not an RCA reseller? We make the sign-up process easy.
If you have questions about any of the information above, we want to hear from you! Give us a call today at 855-657-0090 to discuss.