This Mobile and Base Station Two-Way Radio Combo Is the Solution Your Customers Need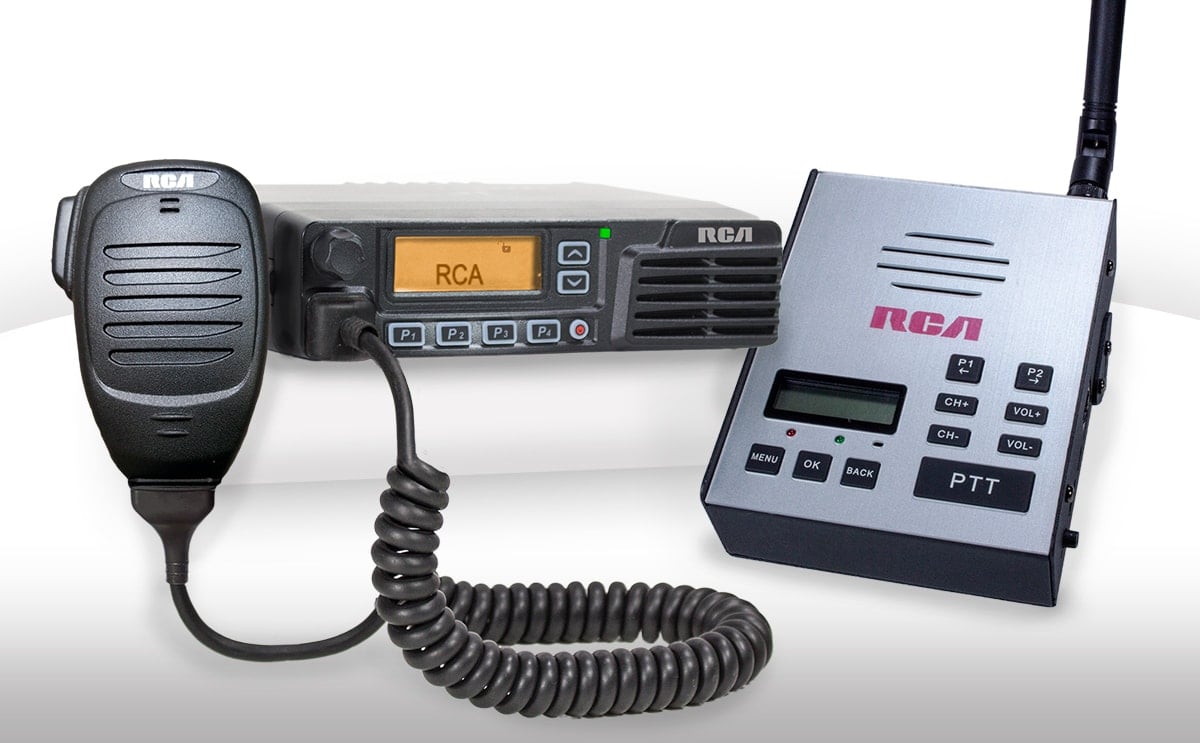 If you ask your customers which industrial two-way radios they think are the most versatile, we suspect they'll start naming off plenty of handheld units. However, they might be surprised to learn just how convenient and scalable other types of radios are, especially when it comes to mobiles and base stations. RCA has two in particular that completely blow the competition out of the water, and we hope that you, as a dealer, will include them in your recommended lineup. We know that once you let your customers try these units out, they'll never look at portable radios the same way again. Here are the reasons why the BRM300D and the RDR2750 are the mobile and base station two-way radio combo your customers absolutely need.
BRM300D Mobile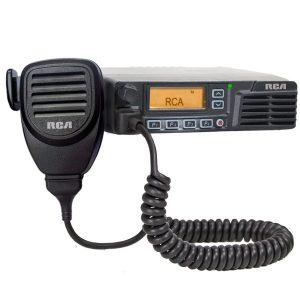 As the name implies, mobiles are perfect for any moving vehicle. Most people probably think of forestry services, police, first responders, and public safety when they imagine these radios in use. You're probably also aware just how powerful these can be for forklift operators to communicate during their shifts.
Of all the options out there, we highly recommend the BRM300D as the mobile two-way radio of choice.
Why?
For starters, exceptional audio quality. These industrial units easily eliminate background noise and static, which is all the more impressive when considering the environments where they're so heavily relied upon. Whether it's a first responder at the scene of an accident, or a forklift driver in a crowded warehouse, their voices will always come through loud and clear.
Coverage is another reason. Outputting 40 or 50 watts for UHF or VHF respectively gives the BRM300D optimal communication with everyone on the network.
Then there's the convenience. Operating this mobile is practically hands-free, and comes with options for private talk or group broadcasting.
You can check out a full range of specs and features here.
RDR2750 Compact Base Station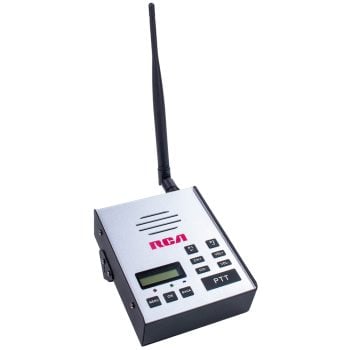 Some people think that a stationary radio isn't worth the money. But I'd be willing to bet those are the same people you'll catch using a portable one while it's still plugged into its charging deck. They might as well switch to a unit that won't have its battery damaged from misuse — and, in the case of the RDR2750, no battery to worry about at all. Its power supply is entirely dependent on an A/C outlet, and it works as soon as it's plugged in.
Believe it or not, the RDR2750 is the most powerful two-way radio on the market, even though it's much smaller than traditional base stations. With a power output of five watts, it has the same coverage as a commercial handheld unit, and the flexibility to mount to any number of locations — and we mean any.
Desks, walls, job sites, warehouses, trailers…you name it, these base stations will work with it.
Plus, with the RDR2750's large, 2.5-watt internal speaker that's coupled with RCA's X-Sound+, your customers' work crews, managers, and employees will always have exceptional voice quality.
When you share how intuitive this radio is, and demonstrate its convenient setup, your customers will instantly see what so many others have been raving about. You can read more about this amazing base station by clicking here.
Additional Standard Features
It's important to note standard features that are applicable to both of these units — and, by extension, the entire RCA lineup.
Digital and analog compatibility.

A programmable alert for emergency response.

Industry-leading warranty: three years for the BRM300D, and two years for the RDR2750.
Ready To Add These to Your Next Purchase?
Would you like to add both of these two-way radios to your inventory? Call us today to place your order! If you're a current RCA dealer, you can also make your purchase through our convenient online portal.
It's important to note that volume-based pricing is still available for all RCA units, including these models. This discount only applies to official RCA resellers — which means that if you aren't one yet, we want to hear from you! Signing up is simple and risk free, and only takes a few minutes to get immediate access to the best radio line on the market. To start that process or ask any questions, don't hesitate to give us a call at (855) 657-0090.